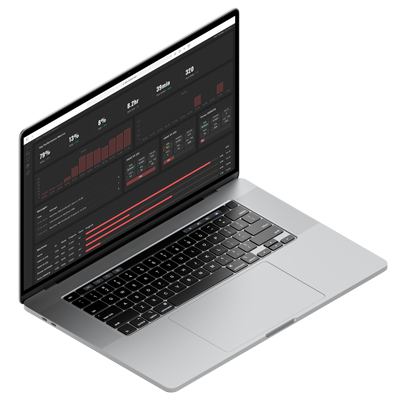 Sign up for Chatter
Chatter Beta is now open! We'll ask you a few questions about your shop to get started.
$50
Total Monthly Investment
Compatibility
Haas Pre-NGC
Haas NGC
Fanuc

†

Brother
WiFi Connectivity
Cycle Time Reporting
History Timeline
Tool Life Management
SMS Notifications
Setup & Stall Detection
In-Process Inspection
Coming Soon!
† Requires FOCAS Functionality (Standard on Networked Machines)
---
Mazak and Hurco support are currently being tested and planned for release in Q1 of 2022.
Updates
New Blog Post - "What is Chatter?"
Chatter is a machine monitoring and analytics platform geared towards small and mid-size manufacturers. The idea stemmed from my experiences running my own shop; I wanted machine monitoring that was easy to use (for me and my employees), cost effective, and easy to set up. On top of all that, I wanted data insights that were't just focused on the delivery of raw data — I wanted realtime, actionable KPI's.
Chatter Setups is Live!
Today we soft-launched our online setup sheets viewer! This is a free web app that will allow you to send your tooling lists to the cloud so they can be viewed anywhere. We've been using this at the shop for a few months now, and it has been a huge help. Check it out at setups.chatter.dev